Walking on foot is the best option to gather beauty, spread in hilly nooks & corners. Trekkers usually know this and keep enquiring about unexplored territories in all the places they visit. Kashmir has a number of short & long trekking options spread all over the valley.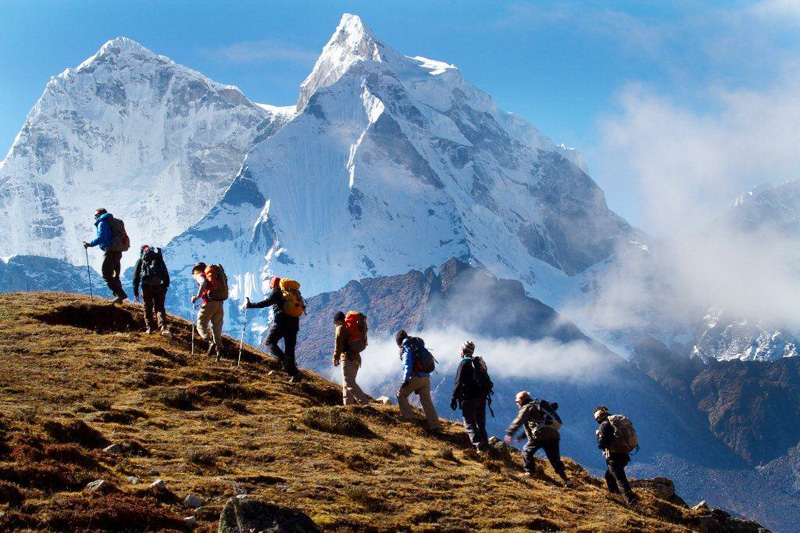 Kashmir is the trekker's delight and the clicked pictures and videos confirm the news. Since Kashmir is already at a good height, one need not climb too high up for capturing the panorama.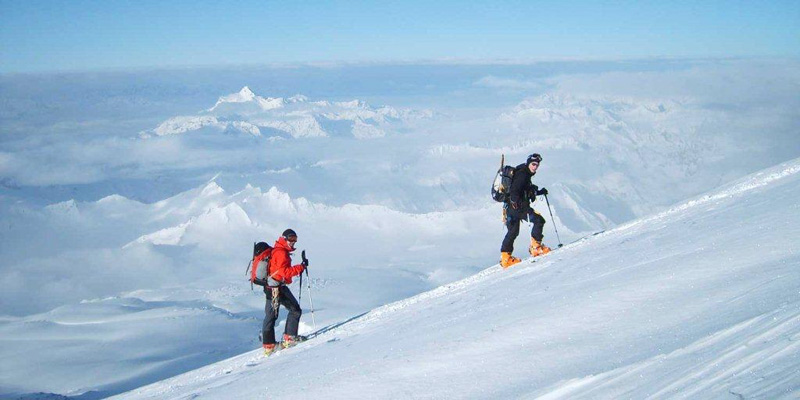 Jammu, in spite of locating in relatively low lying areas, this region also offers tremendous opportunities of trekking in trekking trails in the surrounding areas of mountain peaks like Sickle Moon (6,575 m), Eiger (6,001 m), Brahma in Kishtwar region.
The Chadar Trek (Leh) is world famous for facilitating the thrilling experience of trekking on frozen water of Zanskar River.
Trekking Season
Summers or winters trekking options are always open in Kashmir. It all depends on trekkers' abilities but the most popular trekking occurs in summers. Most of the hidden treasures like the Krishansar & Vishansar lakes AND Amarnath Cave are inaccessible by road and only trekkers get this gift.
Out of hundreds of treks, the following are very famous:
Gangabal Lake Trek
Kashmir Alpine Lakes Trek
Kolahoi Base Camp Trek
Naranag – Gangabal Trek
Sonamarg – Vishansar – Bandipora Trek
Pahalgam-Tarsar-Marsar Trek
Sonamarg – Vishansar – Naranag Trek
Tral Narastan Marsar Trek
Tulail Gangabal Naranag Trek
Bandipura Gangabal Naranag Trek
Chattargul Mahlish Gangabal Trek
Srinagar-Aharbal-Kungwattan-Mahinag-Kounsarnag
Pahalgam-Chandarwar-Sheshnag-Amarnath Cave-Sonamarg-Srinagar
Pahalgam-Aru-Lidderwat-Kolahoi Glacier-Khemsar-Sonamrg-Srinagar
Sonamarg-Vishansar-Gadsar-Krishansar-Satsaran-Naranag-Srinagar
Jammu also offers soft-trekking options for following peaks
• Sickle Moon (6,575 m)
• Eiger Peak (6,001 m)
• Brammah I (6,416 m)
• Brammah II (6,485 m)
Even the 13 km trek from Katra to Mata Vaishno Devi is very easy and called a soft-trek.
Trekking Expenses
Besides your clothing and accessories, the trek organizer charges roughly Rs 12,000 per person and above for a 5-day trek. Charges vary depending on the days the trek lasts. Group charges may be less. If the trek starts from Gulmarg or elsewhere, the cab charges are payable extra.
The fees include all meals, tents, guide and some minor tidbits. In case of medical emergencies, they break the trek and transfer the person to the nearest hospital. Cost of Ponies for ferrying luggage, if any, is always extra.
Activities in Jammu & Kashmir
THINGS TO DO