Ice Hockey has gained popularity in India in very recent years and now it is a new addition to Adventure Tourism in Kashmir. Ice Hockey is a game that involves playing hockey on an artificial ice rink or natural frozen lake, while wearing pair of skates. Once anyone wears skates, no one needs to tell what they should be doing or look forward to.
Puck replaces the Ball
In Ice Hockey, a smooth disk named "Puck" (hard disk of vulcanized rubber, 150-170 grams in weight and of black colour) replaces the hard ball in normal hockey.
Same Sport different Experience
Two teams play opposite each other, trying to maneuver the smooth Puck, while sliding and gliding past the opponents, dipping and diving below the thighs and porting to opposite goal post. Being a skating rink, it needs phenomenal confidence while accelerating and decelerating or stopping quickly, as the game demands. All these moves are a treat to watch.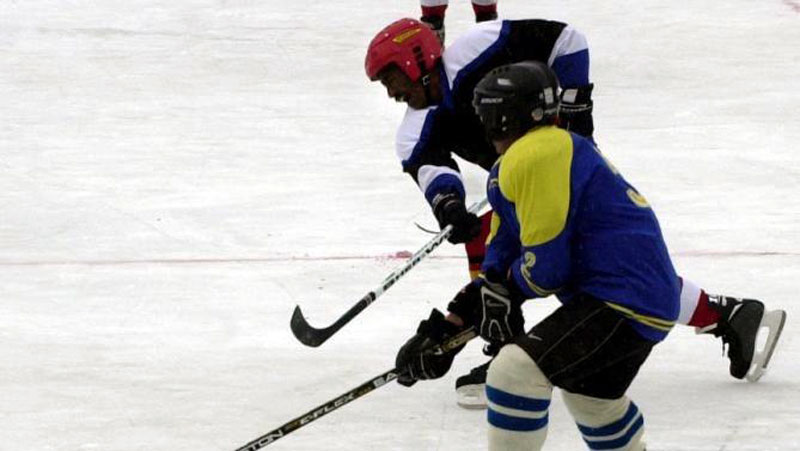 Ladakh in Jammu and Kashmir is a popular place for this sport. Many enthusiasts from other places of the country and abroad flock to Ladakh region to have experience of playing ice hockey in world's some of the highest rinks. To encourage the awareness about the sports and greater participation, every year this game is organized at national level in Ladakh.
Pahalgam Joins the Ice Hockey Map
Pahalgam now boasts of a skating rink at Nunwan, inaugurated in May this year. Now Gulmarg and Pahalgam both have facilities for playing Ice Hockey. The latest addition has a covered roof with all modern facilities like fancy lighting and public address systems and other necessary utilities.
Our Army's Human Look!
Our Army, with the support of some enthusiastic foreigners took this sport to almost every home in Drass and played with high spirits despite freezing temperatures. The renowned organizations like Ice Hockey Association of J&K, Himalayan Drass, KISS Club and Himalayan Sports & Cultural Organization etc. are working hard neck to neck to promote Ice Hockey in Drass.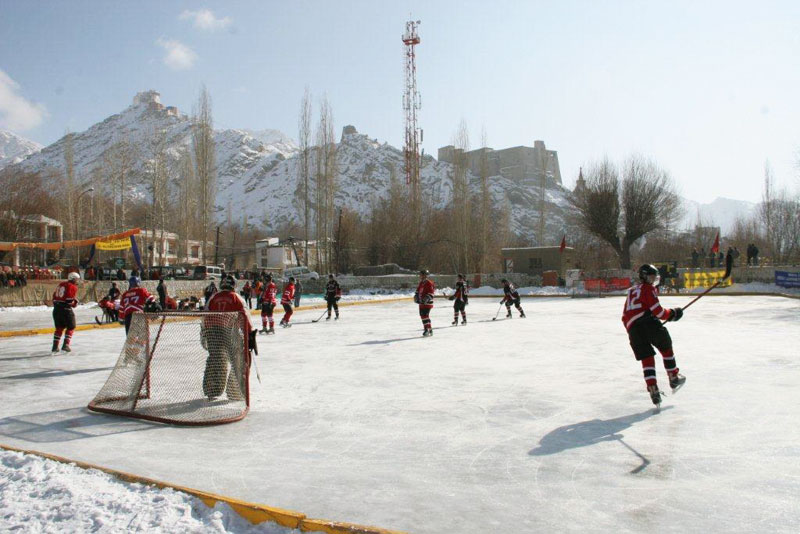 Activities in Jammu & Kashmir
THINGS TO DO