A network of snow and stream fed rivers and lakes of Kashmir made it a paradise for anglers. These waterways are stocked with numbers of rainbow and brown trout species of fish introduced by British in the 19th century. Angling or trout fishing in Kashmir is quite popular.
The rivers like Sind, Lidder, Doodh Ganga, Ferozshah Nallah, Aharbal, Daksum, Ahlan and Noorbug are the ideal places for angling and these places are easily accessible by motorable roads. Kokernag, Verinag and Sukhnag are the streams best for fishing. Some of the high altitude lakes like Vishansar, Krishansar also carry bounty of brown and rainbow trout. One needs to trek to reach these two lakes.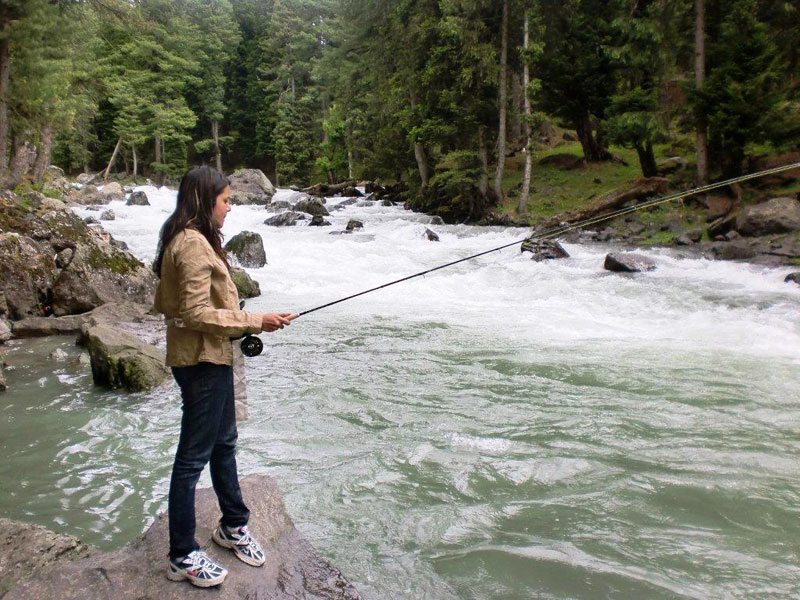 There are about 61 beats 3-4 km long approx. open for the anglers throughout the year. Kashmir is said to be the cheapest trout fishing destination in the world. The department of fisheries supervises the angling to maintain the ecological balance of the species. Anglers can buy or hire the fishing equipments like a rod, reel, flies, net basket or long boots from the shops at Polo view lane, near the Bund Srinagar.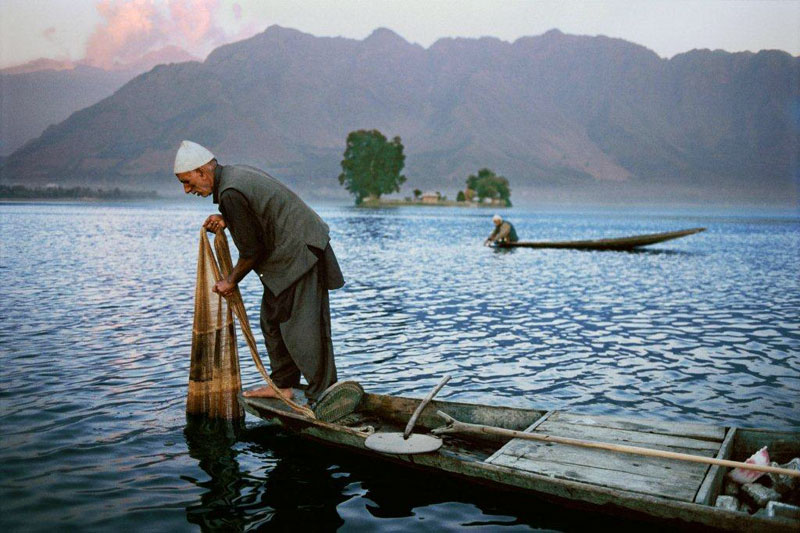 The Ghillees can also be arranged from fisheries dept or the angler's shops. It is mandatory to obtain fishing permits/ license well in advance from J&K fisheries department. Best season for fishing is April to September.
Activities in Jammu & Kashmir
THINGS TO DO