Sonamarg is a beautiful hill station in Ganderbal district in the state of Jammu and Kashmir. It stands at an elevation of 9,200 feet; Sonamarg is a small meadow, lying in the core of a valley carved by the River Sind.
Literally means 'The Meadows of Gold', Sonamarg got its name from yellow Crocus Flowers that fill the valley in spring season. 'Sona' means gold and 'Marg' means path.
The Zoji Pass, a vital link between Leh and Kashmir is easily accessible from here. Fondly called the Zoji La Pass, is just around 9 kilometers from Sonamarg.
Sonamarg is located at a distance of 87 km from Srinagar and easily accessible by NH 1D road, which flanked on one side by alpine flower fringed slopes. The Sindh River and number of high altitude lakes are the highlight of this meadow. Sonamarg offers adventure activities in the form of trout fishing, camping, trekking, paragliding and so on. One can also undertake the Amarnath Yatra from Sonamarg as Baltal, one of the base camps for the holy cave is located at just 15 km from Sonamarg.
Sonamarg Tour Package
Kashmir Tour Package 5 Night 6 Days

5 Nights | 6 Days    Srinagar, Gulmarg, Pahalgam, Sonmarg 

                       

Hotels    Transfer  Meals  Heating  Sightseeing  Shikara Ride

Mata Vaishnodevi Honeymoon Package

6 Nights | 7 Days    Srinagar,Gulmarg,Pahalgam, Sonmarg,Katra 

            

Hotels    Transfer  Meals Heating  Sightseeing

Amarnath Yatra Tour Package

3 Nights | 4 Days    Srinagar, Gulmarg,Sonmarg,Baltal

            

Hotels    Transfer  Meals  Heating  Sightseeing
Places to visit in Sonamarg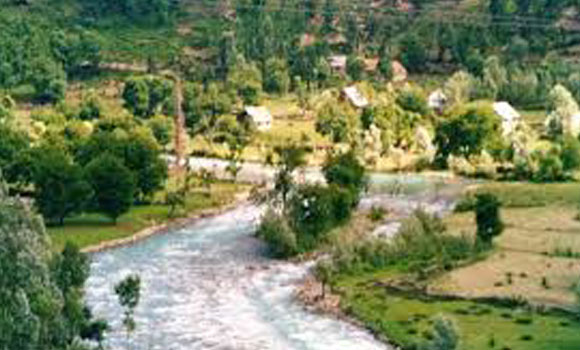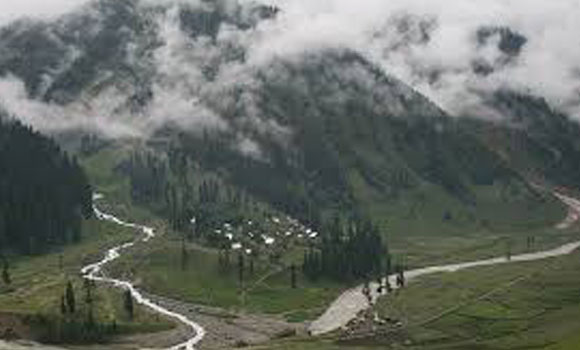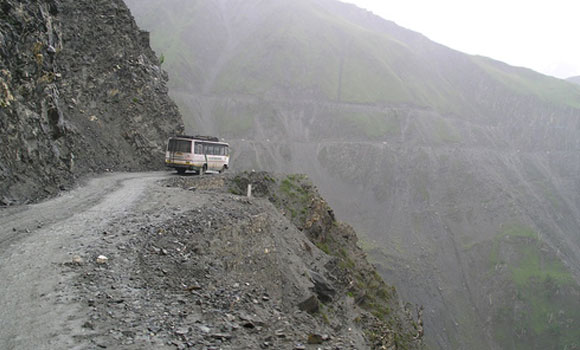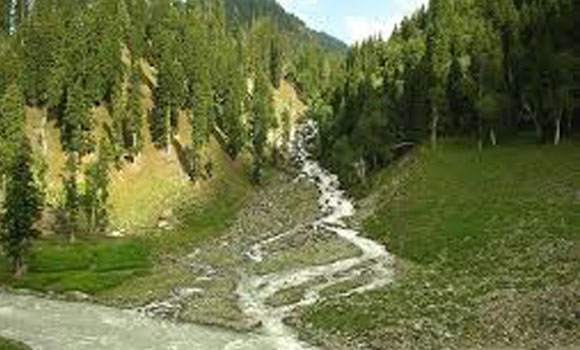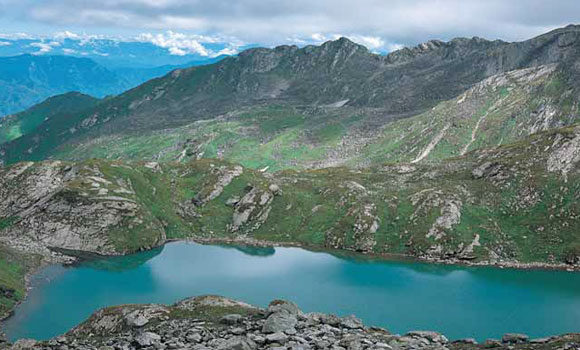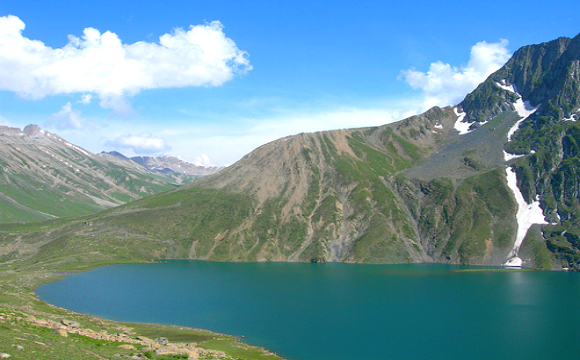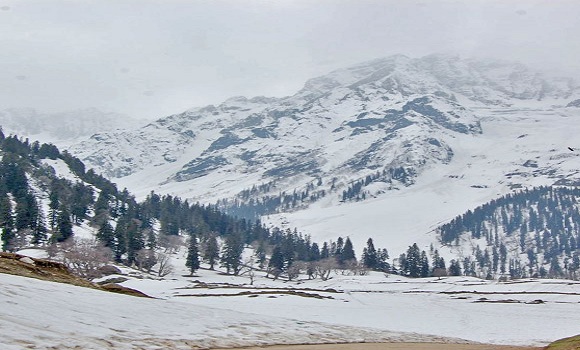 Best time to visit in Sonamarg
The months of May to October are the best time to visit Sonamarg. During this period, temperature ranges from 6 degree (min) to 30 degree (max). It is advisable to carry light woolens in summer months.
Fast Facts
Vacation Type : Adventure, Nature, Honeymoon
Location : 87 km (54 miles) North East of Srinagar on NH 1 D
Activities : Trout Fishing, Skiing, Trekking, Camping, Mount Climbing, Water Rafting, Horse Riding, Paragliding.
More About Sonamarg
Map