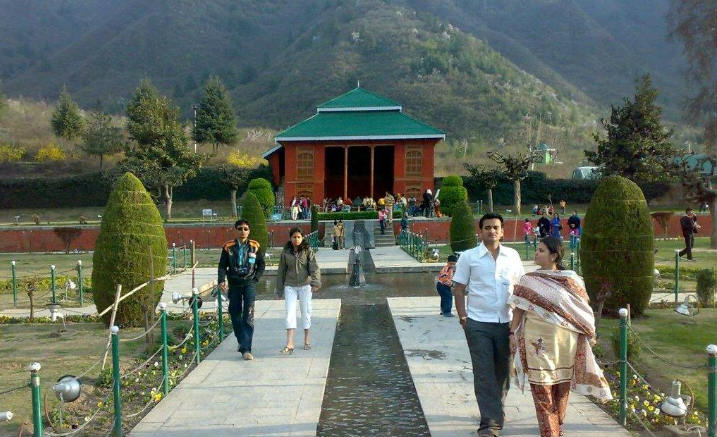 Due to the vastly improved Situation in the Valley, Kashmir has experienced a huge increase in tourists visiting the state numbering above 1 Core in the year 2012 and it is expected that there will be a 20% increase over this for the year 2013. Heavy Rush in the summer of 2013 is anticipated and almost all the Inventory of hotels are booked for the period. This year hoteliers have also increased the tariff by 30% – 40 % compared to the last year.
Srinagar The "Venice of the east", is expecting the maximum rush due to it being the capital of the state and having an international airport. Government Employees are also given leverage to fly from Delhi to Srinagar with refundable Air fares, as part of LTA plan to increase tourism to Kashmir. The Tulip Gardens of Srinagar are expected to be in full bloom during the months of March and April. Most of The Houseboats are almost pre-booked for the summer season so hurry before all the houseboats are completely booked.
Jammu is also expected to experience heavy rush during the period of Navaratra.  The month of April is the peak seasons during which people come to visit Jammu which is when Navratra, the 9 days of worship of the goddess Shakti, takes place. A lot of pilgrims make their way to the Mata Vaisno-devi temple during navratre as it is considered very sacred. The Local Sightseeing of Jammu is incomplete without visits to the Bahu fort and Raghunath temple, Excursion points like Patnitop, Sanasar, Bahdarwa & Kashtwar are also expecting heavy rush.
Pahalgam & Sonmarg  Sonmarg is a beautiful place to visit during the summer season as also the climate is much cooler than the rest of India. Sonmarg hosts most of the adventure activities in Kashmir during the summer seasons like river rafting, trout fishing, and trekking. Many international tourists ensure to keep sonmarg in their itinerary as it has picturesque scenery. Pahalgam will experience unprecedented heavy rush when Yatra for Amarnath shrine starts.
 Ladakh – "land of high passes" lies between the Kunlun mountain range in the north and the main Great Himalayas to the south. Pangong Tso (Pangong Lake), Nubra Valley, and Zanskar Valley are the most visited places in Ladakh. Ladakh has been famous amongst foreigners since a long time but now Indian tourists are also discovering and exploring the most beautiful land created by the God itself. Every year a lot of adventure loving people visit Ladakh via road, to capture the vivacious peaks covered in snow in their cameras and memories.