Looks can be deceptive. This sleepy tourist spot packs many a punch. It has carved a niche for itself in famous tourist places in the entire Kashmir region. You get everything that was missing earlier. Sanasar is a compelling tourist spot, not missed by the enthusiasts. The list below may look miniscule but packs a punch! Have a look!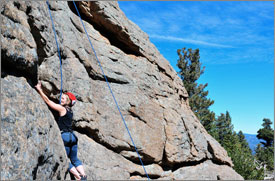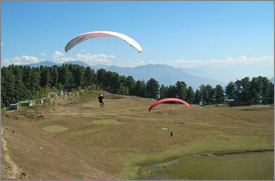 Paragliding in Sanasar, Kud and Nathatop areas.
Hot air ballooning in Sanasar.
Camping at Wilderness Adventure Camps (WAC). It is run by Extreme Himalayan Adventure in collaboration with J & KTDC.
Golfing in 9 holes golf course of Sanasar.
Abseiling in rocky terrrain of Sansar.
Trekking in trekking trails like Surni Kund, Ladoo Ladi, Shanta Gala and Shank Pal Temple.
Rock Climbing in rocky regions.
Excursion trip to Nag Temple, the Hidden Creek and the Waterfalls in the nearby area.
So many activities are only possible in this tiny spot which is seriously overwhelming to say the least. And not to miss the unexplored waterfalls, streams, trails, flowers etc. the world does not know about. No wonder, despite the shortcomings Sanasar's traffic does not dry.
More About Sanasar
THINGS TO DO