1. Mala Castle Cottages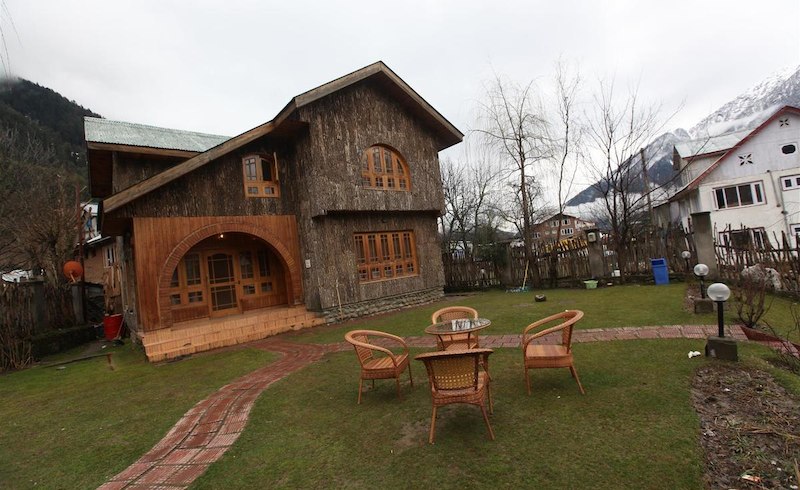 Located in the heart of Pahalgam, Mala Castle is just a few minutes away from the helipad and within a vicinity to the airport and the railway station. For accommodation, the hotel provides well-maintained rooms. Each room is facilitated with upscale amenities like mattresses, warm quilts, colour television with several channels, telephone, internet and attached bathroom with hot and cold running water for utmost comfort. The facilities provided by the hotel are parking, laundry, doctor on call, dining hall, sightseeing, taxi service, guide service, internet and Wi-Fi.
There is an in-house restaurant where scrumptious delicacies are cooked using locally sourced ingredients to satiate the hunger of guests. They can choose to dine either in the garden or within the warm comforts of their room.
2. Dreamland Kashmir Cottages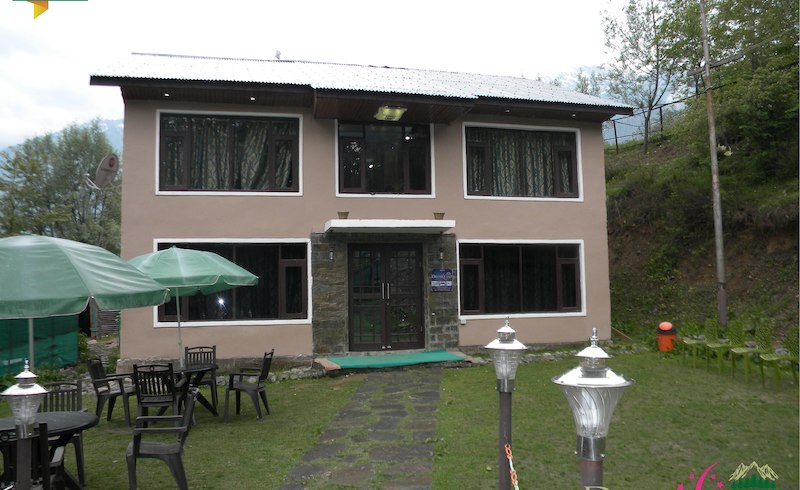 DreamLand Kashmir cottage is nestled in Pahalgam, a real treat with its unexplored and unspoiled natural beauty, surrounded by the stunning Himalayas and blessed with a rugged beauty. The hotel features wide range of facilities which includes front desk and plenty others.
For accommodation the hotel features capacious and spotlessly clean rooms equipped with various conveniences such as attached bathroom, hot and cold water. Backed by a team of skilled professionals, the property ensures that all needs of guests are fulfilled timely.
3. Mantoo Cottages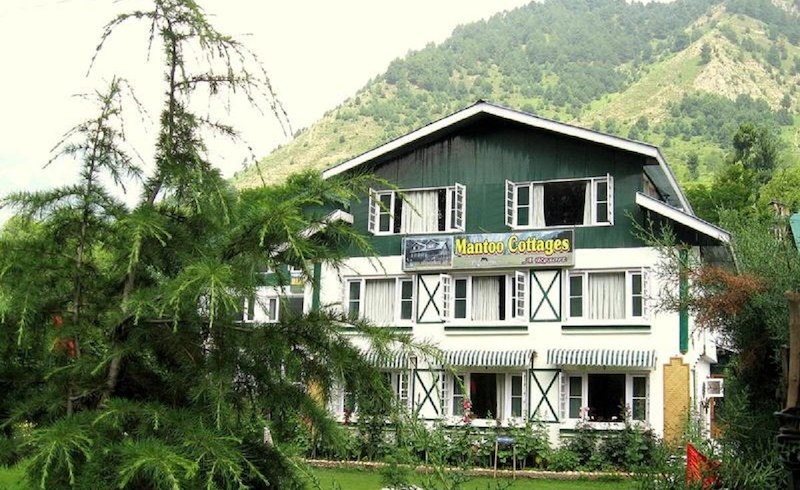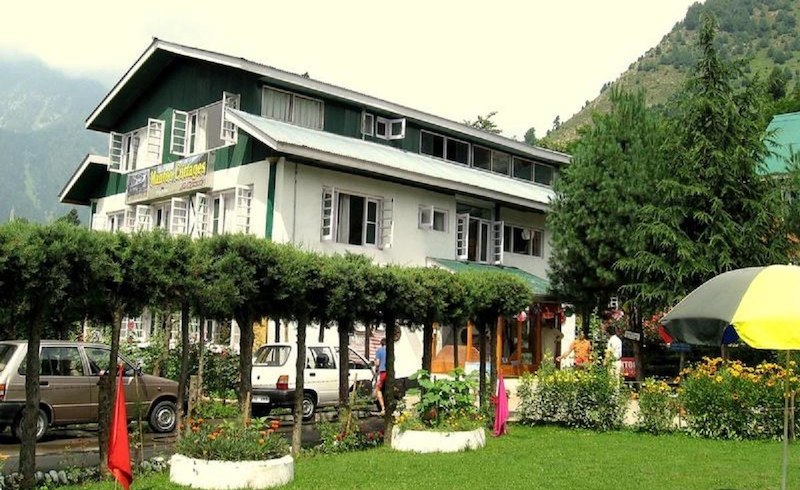 Mantoo Cottages set in its own grounds backing onto a woodland area is surrounded with excellent views of the Pahalgam Valley and the Pir Panjal Ranges.
The hotel is set in a quiet yet very convenient location with a charming and homely atmosphere. Its location provides the best of both worlds; spectacular views and easy access.
The cottage has been tastefully decorated under the supervision of its owners who have delicately combined the alpine buildings with liberal use of wood and stone.
The hotel has 55 rooms, with spacious interiors, wood panelled walls, large windows and elegant attached washrooms.
With a large restaurant serving Oriental and Indian Cuisines, the cottage retreat, works continuously to provide the ultimate in service and hospitality.
4. Breeze Wood Cottages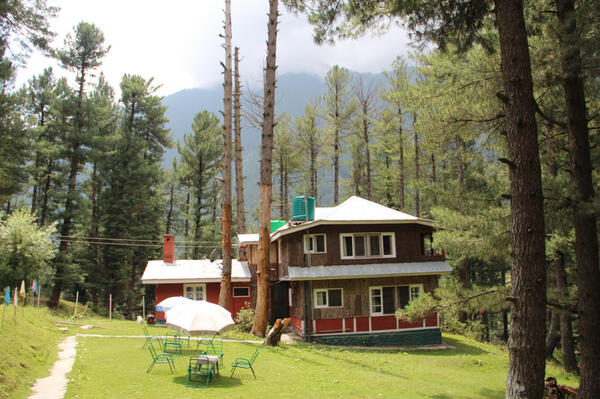 Nestled amidst pine trees in the beautiful town of Pahalgam, our 5 bed/6 bath cottage is as close to heaven on earth you can get. Fall asleep to the sound of River Lidder, enjoy a delicious meal in the spacious lawns or take a short 10 minute drive to the market – Breeze Wood Cottage is just the escape you need to rejuvenate your soul.
5. Pine Valley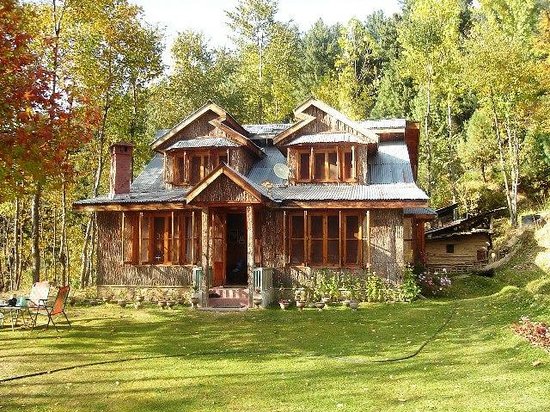 Pine Valley Resort location is ideal-just outside Pahalgam town,on the bank of Lidder River, next to Lavender park -commanding panoramic view of Pahalgam valley, nearby forests, distant snow peaks including tulin lake area, as well as majestic mountains toward holy amaranth cave.
The resort has a total of 16 spacious rooms equipped with basic amenities like a television and an attached bathroom with the facility of hot and cold running water. It also has an array of services that resort offers to take care of the guests and provide them the best hospitality.
Guest amenities include a well informed front desk service, power backup facility, luggage storage, laundry facility, medical assistance in case of any emergency. Pine Valley Resort is great for vacationers and tourists for a fun-filled stay in Pahalgam.
6. Zinnia Cottages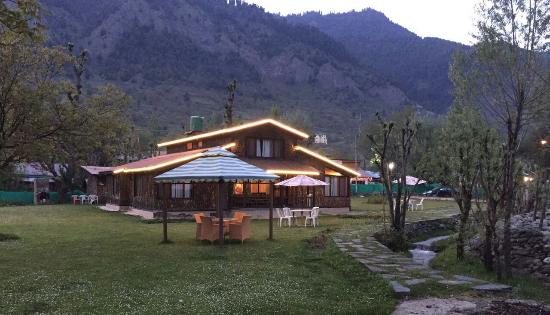 The beautiful cottage on the bank of river.There is a river stream in front of the cottage which is one of the best parts. The view is breathtaking.
7. Hamdan Cottage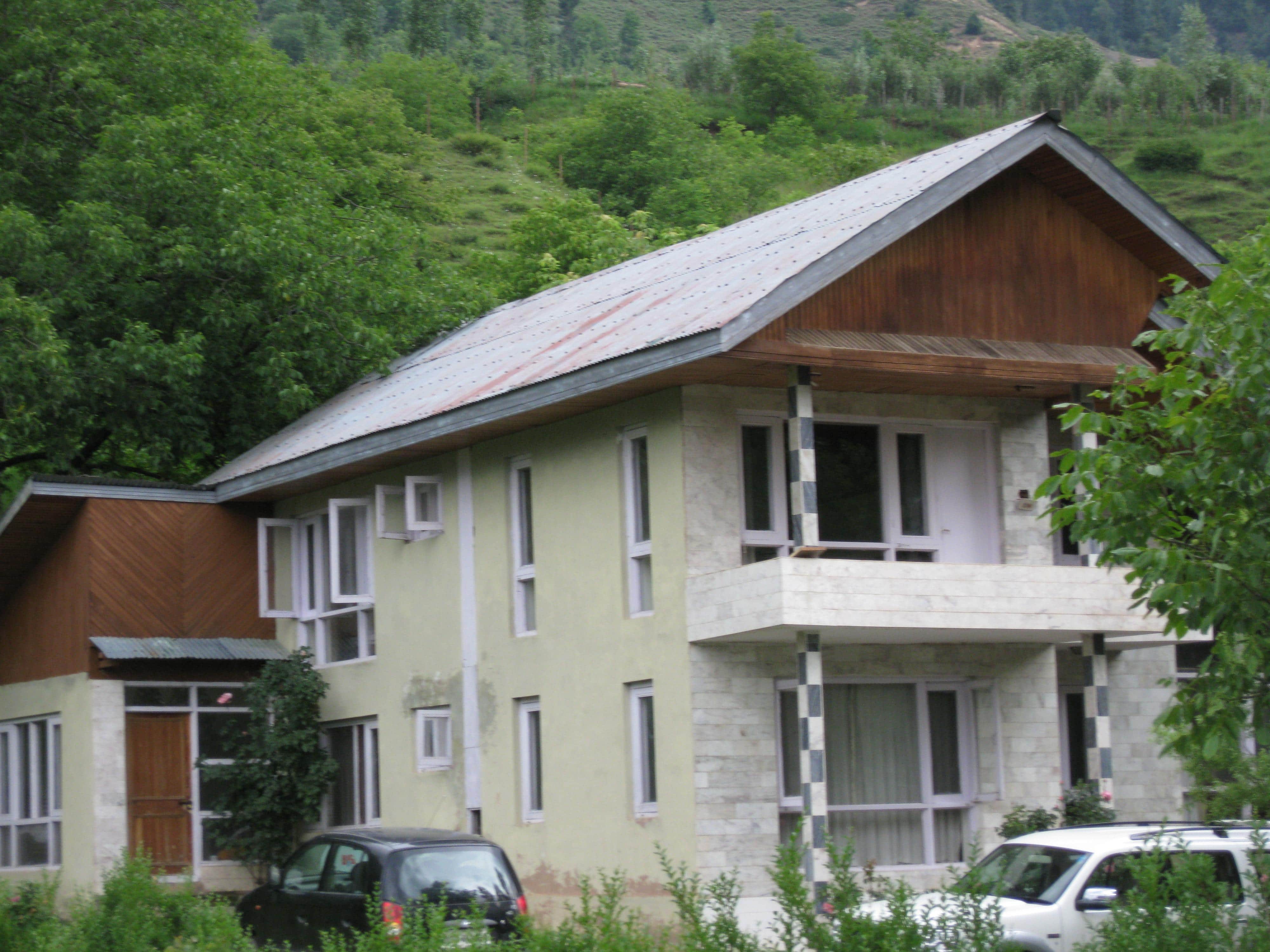 Hamdan Cottage is situated at Laripora Pahalgam Kashmir where you can enjoy nature, the cheerful whistling of birds. Hamdan cottage has a big Lawn where you can enjoy the sun and quite. If you are looking for peace and tranquility Come and Stay at Hamdan Cottage Pahalgam
8. Tulip Cottage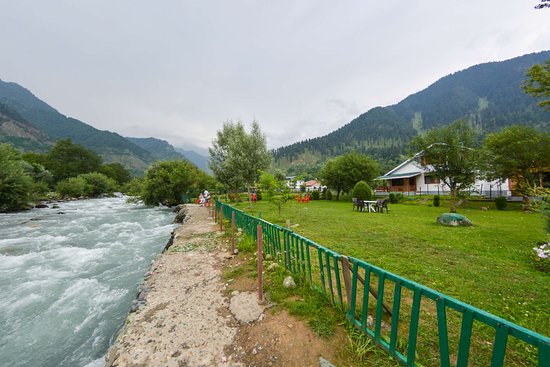 Hotel Tulip Cottage is the answer to all holiday needs that provides the right blend of service and luxury. The rooms house antique furnishings and a regal decor, taking patrons on a journey through time. Supremely comfortable rooms are replete with all necessary room amenities like television and many more that enjoy a distinctive decor and color scheme.
9. Rahat Cottage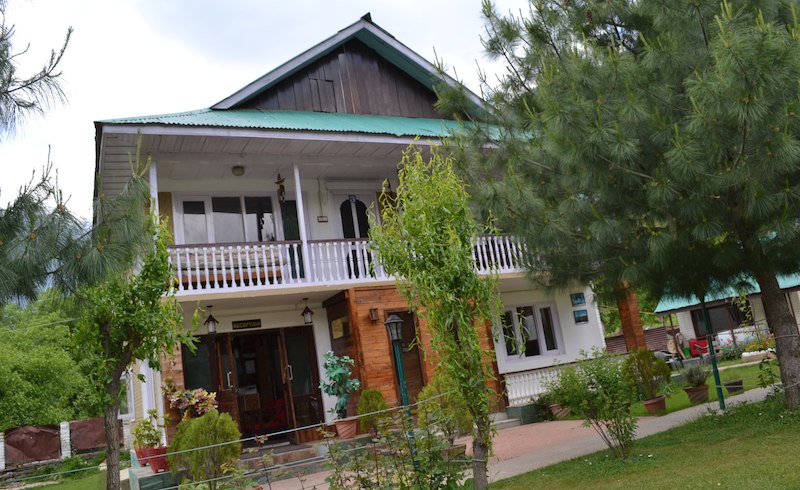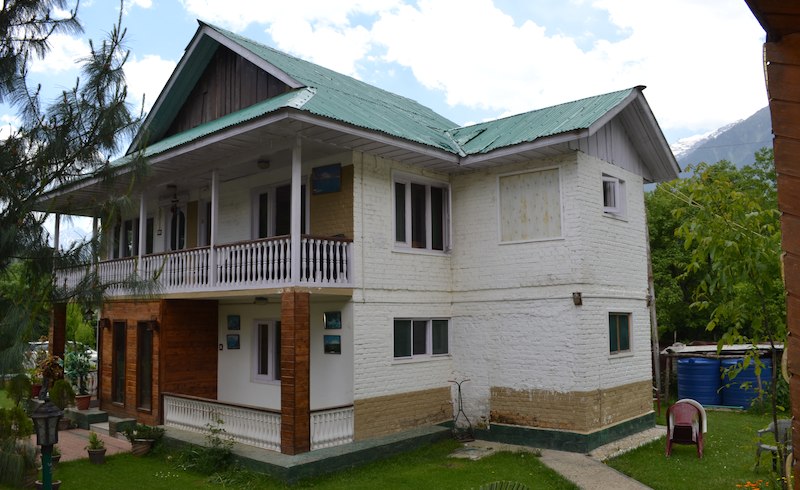 Rahat Cottage stands as a beautiful and Eco-friendly stay destination in Pahalgam, where both family and friends can spend quality time. Utmost comfortable rooms offer a mesmerizing view of picturesque hills in Pahalgam.
Ideal for both the leisure as well as business travellers, Rahat Cottage is a place where natural beauty meets sophistication. The basic amenities include room service, internet, 24-hour front desk, travel desk, 24-hour security, and doctor on call.
The restaurant serves hot and delicious food to the guests, also the guests can prepare their own food with the help of fully-equipped kitchen. Double rooms are available for lodging at Rahat Cottage. The in-room amenities include colour television, refrigerator, telephone, and flat-screen TVs.
10. Qazi Cottages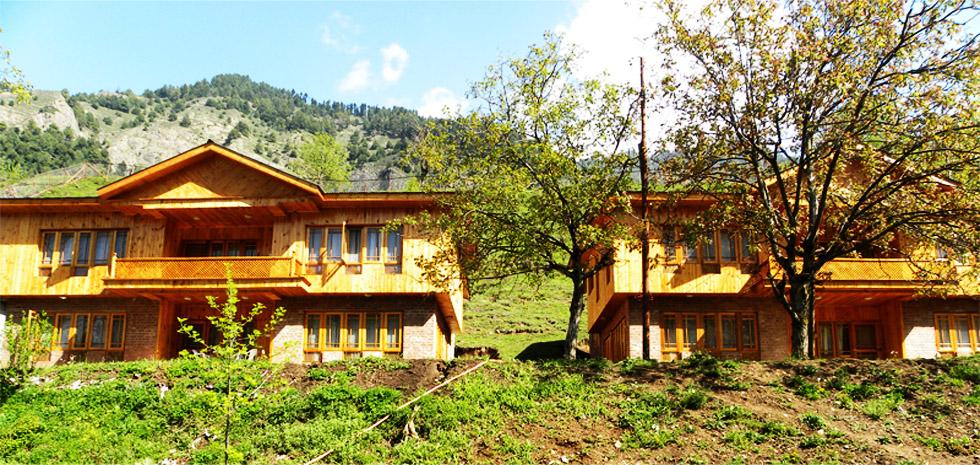 Qazi Cottage is nestled in Pahalgam has the potential to be the most cherished and memorable vacation of your life. The property has an advantage as it enjoys propinquity to various famous excursions like Mountain Magic Trek n Tours (350 m), Pahalgam Golf Course (1 km), Chandanwari (3 km), Betaab Valley (5 km), Aru Valley (14 km) and many more. It is also the place to enjoy some exciting and adventurous options like trekking, horse riding, golf and other water sports.
Property that provides travellers excellent accommodation, warm hospitality, personalised services and modern facilities in the beautiful city of Pahalgam. The hotel offers facilities like front desk, room service and many more. In any medical emergency one can avail doctor on call facility. Foodies are in for a gastronomic treat at the near by restaurant, which severs mouth-watering vegetarian and non-vegetarian delicacies. The supportive staff of the hotel ensures that all needs of guests are timely fulfilled.
11. The Renaissance Villa Pahalgam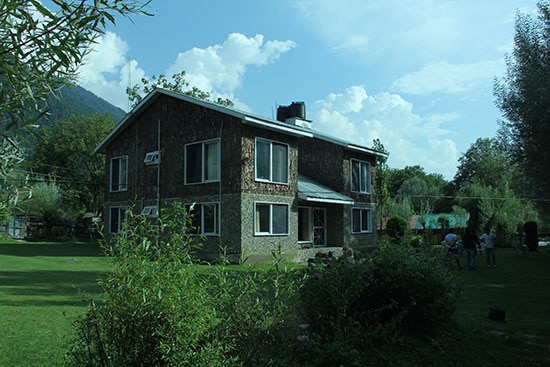 Destination at The Renaissance Villa Pahalgam is to find out the wonder of Pahalgam. Both business travelers and sightseer can enjoy the hotel's amenities and services. It is the one of the city's most well-liked locales. Hotel The Renaissance Villa Cottages in Pahalgam is extended more than one acre plot of land. It is a tiny island positioned on the depository of the forever graceful well-known Lidder River in Pahalgham.
At Hotel Renaissance Pahalgam, all stabs are completed to create guests experience at ease feeling. The Renaissance Villa Hotel has 6 bedrooms, Duplex, two bedrooms on the ground floor and four bedrooms on the first floor of Hotel. Dinning and sitting area is on both the floors of Hotel.
The hotel comprises family room, smoking area, room service, coffee shop, laundry service/dry cleaning. Hotel housing has been cautiously selected to the uppermost degree of reassure and expediency, with Travel desk, coffee/tea maker. As well, the hotel is host of leisure aid make sure you have abundance to do throughout your stay.
12. Brown Palace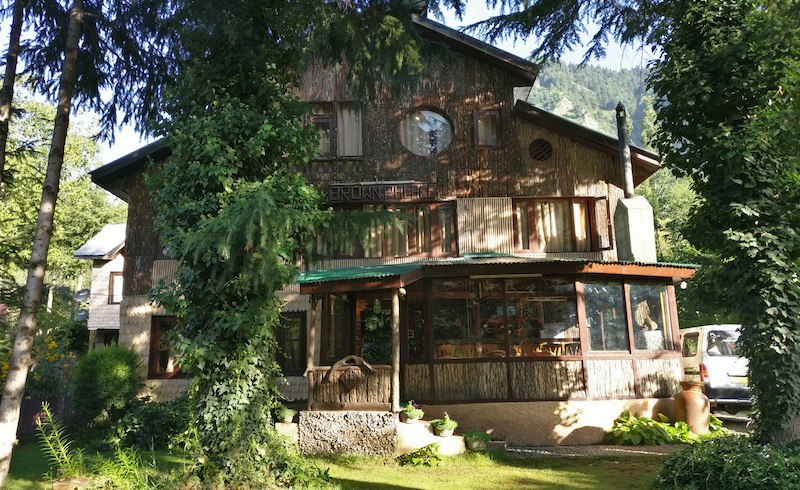 Brown Palace is known for it's Kashmiri hospitality, a friendly and family like homestay in the very beautiful and natural palce of Pahalgam at Kashmir. We provide clean and cozy rooms with magnificent view of the Lidder river. All the rooms have attached bathrooms including hot showers. Beside this, the single and double bedroom bungalows are very popular choices with visitors who stay longer then a week. We offer the best hospitality services, Our rooms are cozy, comfortable with all amenities and well carpeted, wooden carved and a ever smiling and helpful staff.
13. Pahalgam Heritage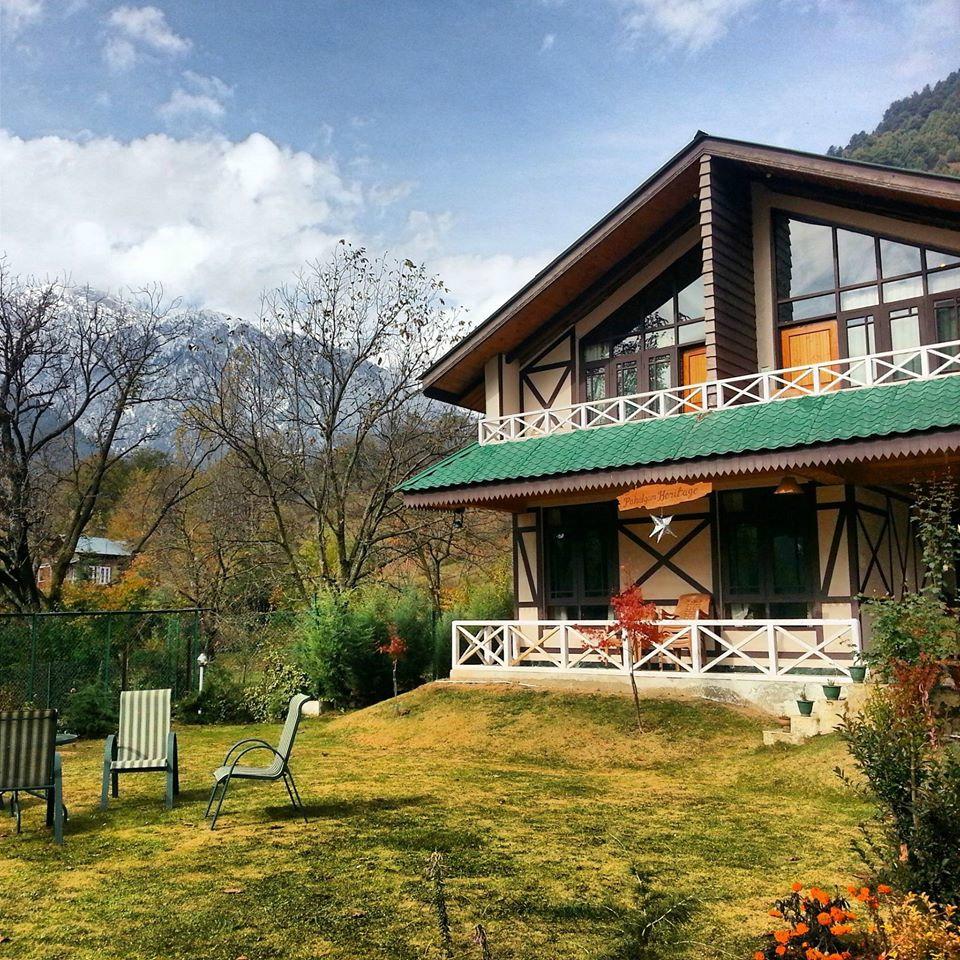 Pahalgam Heritage is situated in beautiful hill station, Pahalgam. Guests can arrive at the property by Srinagar International Airport and Srinagar Railway Station which are at an accessible distance from the property.
The hotel offers beautiful views of snow clad mountains and pine trees. For a relaxed stay array of services offered here are room service, security, front desk and parking. The property has elegantly decorated cottages with breath taking views lend a cosy ambiance and are fitted with amenities like television, telephone, hot/cold water, attached bathroom and various other essential bathroom toiletries.