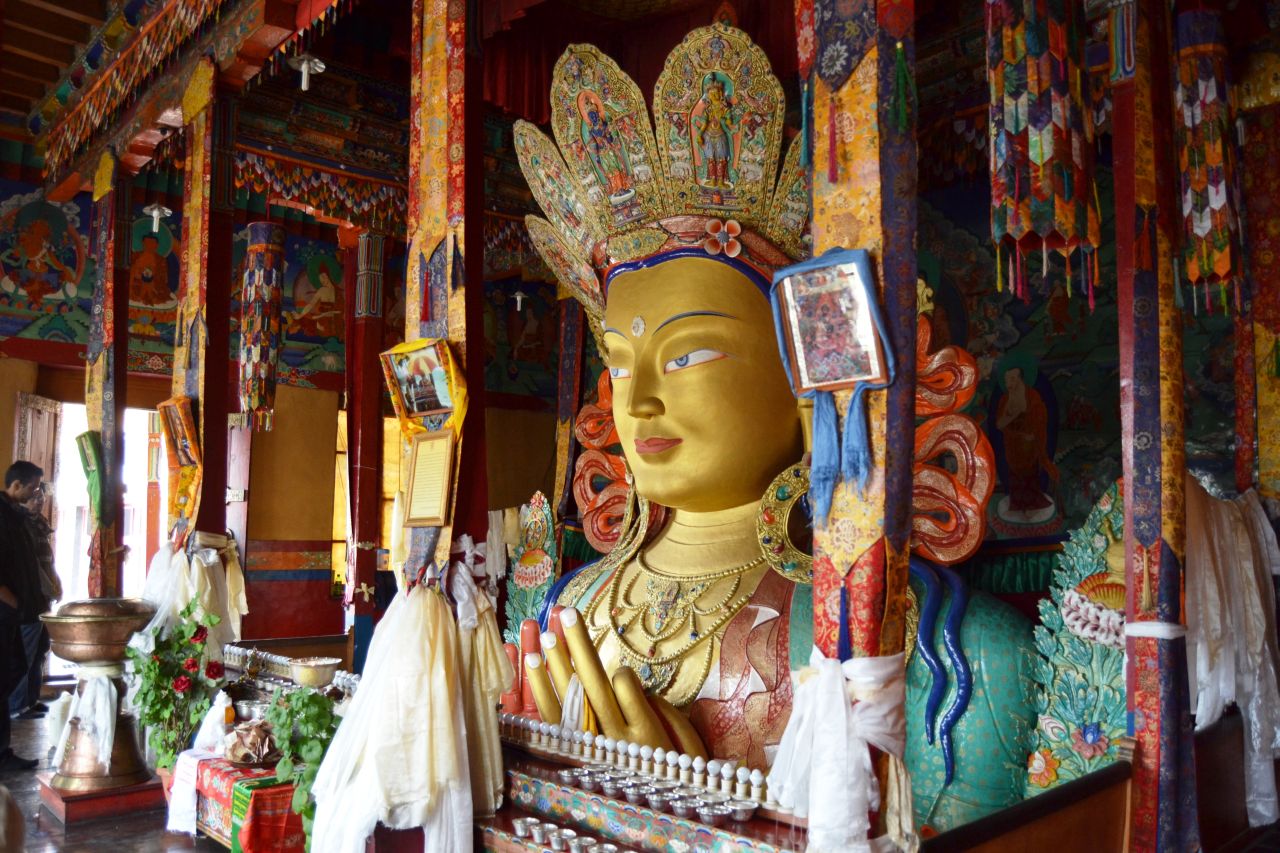 Man's imagination has always been captured by the towering Himalayan range with their snow capped peaks due to which It has always figured prominently in India's culture and religious texts. This has led to a profusion of holy places spread across the lap of the Himalayas where one can rediscover his inner spirituality.
This profusion is no more evident than in the beautiful state of Jammu & Kashmir, Starting from one of the holiest shrine in Hinduism the Amarnath cave dedicated to the Lord Shiva to the Vaishno Devi Mandir Dedicated to the Goddess Shakti. These Hindu Shrines have existed since time immemorial and have attracted countless people since centuries to make the long trek to find spiritual salvation.
There are also a profusion of Buddhist Monasteries in the cold desert of Ladakh, Each with its own sense of beauty, spirituality and oneness with nature. From the resplendent Thikse Monastery to the breathtaking Hemis Monastery, being established to find peace and inner well being may a traveller journey to these Monasteries in the hope of inner salvation and meditation.
The profusion of Islamic Shrines extends in the area of Kashmir from the Hazratbal Mosque with it's pristine white marble elegance reflected on the picturesque Dal Lake holding the Hair of the Prophet Mohammed to the the Sufi Shrine of Charari Sharief with its beautiful surroundings. There is also a multitude of Various Yoga and meditation ashrams providing a person with opportunities to rest his mind and connect to oneself while sitting in the cradle of the Towering and Majestic Himalayan range. Due to the increasing calmness in the valley and increase in Kashmir tourism, more people are able to discover their inner peace and spirituality in the lap of the Himalayas.