Skiing is one of the attractive winter adventure sports in Kashmir. In winter season, gentle slopes of snow-clad landscapes of Gulmarg offer immense opportunities to indulge in skiing activities. Lush green mountains of Gulmarg are transformed from a sleepy agricultural town to a winter wonderland. Other winter activities one can enjoy in Kashmir are ice-skating, ice-hockey, heli skiing and cross country skiing.
Gulmarg had been a popular skiing resort from pre-independence years. It hosts some winter festivals and carnivals during Christmas and New Year. The best time for skiing in Gulmarg is from mid December to mid April. Quality equipments for skiing activity are available on rent on the J&K Tourism owned ski shop. There are trained instructors available for guiding the tourists. Skiing in Gulmarg is ideally suited for both learner and expert skiers alike.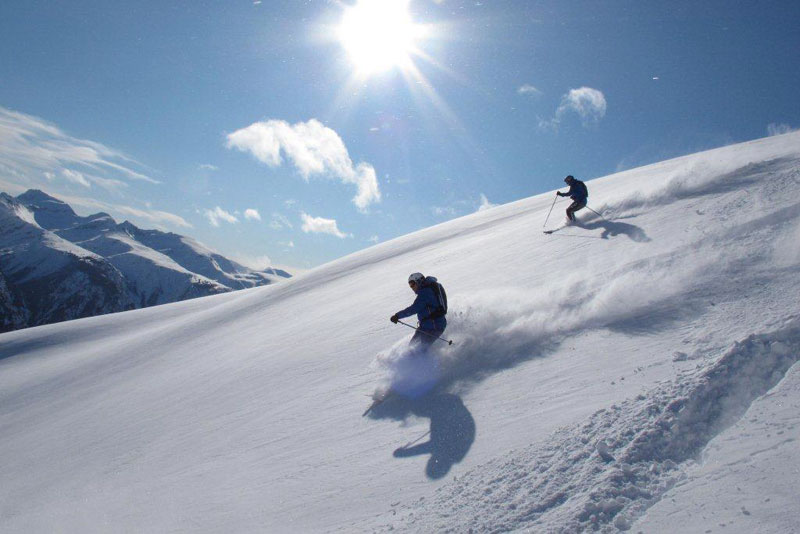 Patnitop and Madha Top, 5 km away from Patnitop, are other skiing resorts in the state. The gently graded ski slopes of Patnitop are best suits the beginners while Madha Top offers good skiing experience to both beginners and trained skiers.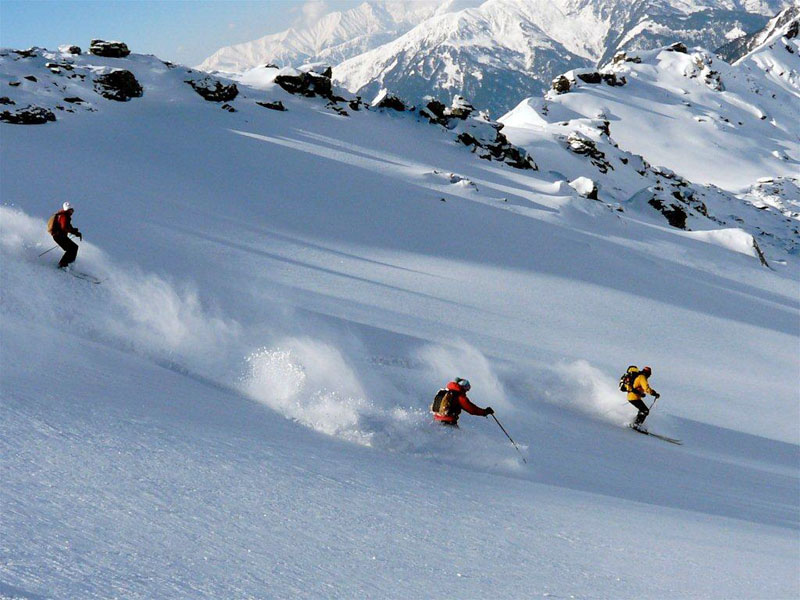 Skiing Gear Rental
Depending on quality and condition, the rates vary.
Skiing slides Rs 600 per day
Skiing Poles Rs 100 per day
Special Boots Rs 500 per day
Ice Goggles Rs 100 to Rs 300 per day
Special Gloves Rs 100 to Rs 200 per day
If in a group, you can always negotiate a better deal. There are far too many vendors, and once you drop the discussion and move away, the rates fall. Use this policy for some hefty discounts.
Some vendors sell an all-in-one package which includes a coach. The charge depends on the package chosen and is best to negotiate.
Activities in Jammu & Kashmir
THINGS TO DO