Pony riding or horse riding is a popular tourist's activity in Kashmir. Tourists can find horse (ponies) in popular holiday resorts especially in those places where some roads are not motorable in highlands. Tourists hire ponies to carry out trekking activity in the highlands of the valley. Places like Gulmarg, Sonmarg, Pahalagam, Yusmarg in Kashmir valley, Patnitop, Sanasar, Kud in Jammu and Nubra Valley, Zanskar Valley, dras valley are the best known for pony riding.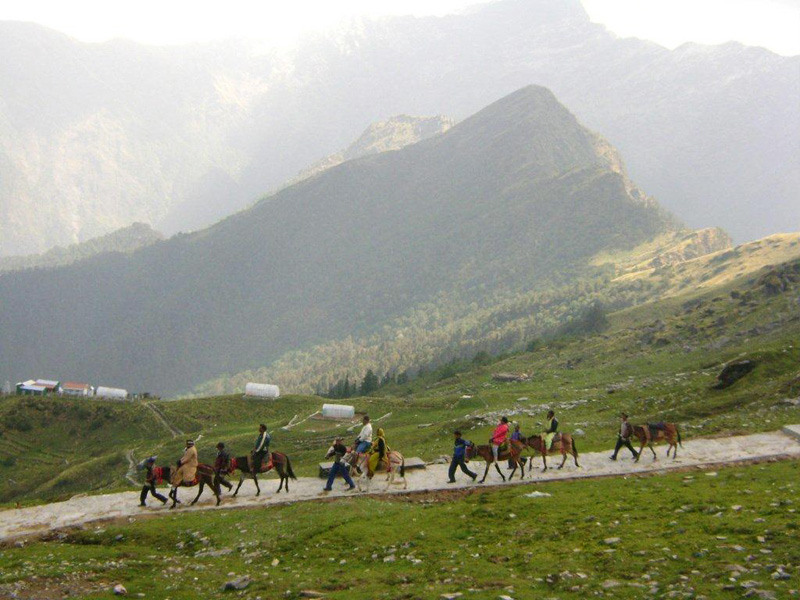 Before Riding a Pony
Pony rides can be pleasurable as well as a painful experience. Riding for a short distance is okay but not so when for a good stretch of 3-4 hours. Else you might end up with cramps and acute pain in your back, pelvic region, crotch and inner thighs because your body is constantly subjected to lots of jerks. For those of you who haven't rode a pony or horse before, this is akin to the pain you will feel after working out in the gym on the first day.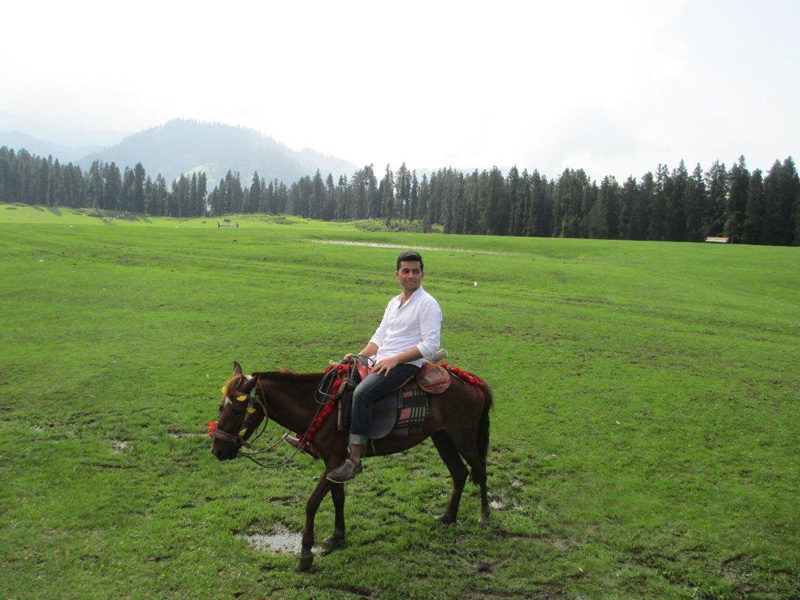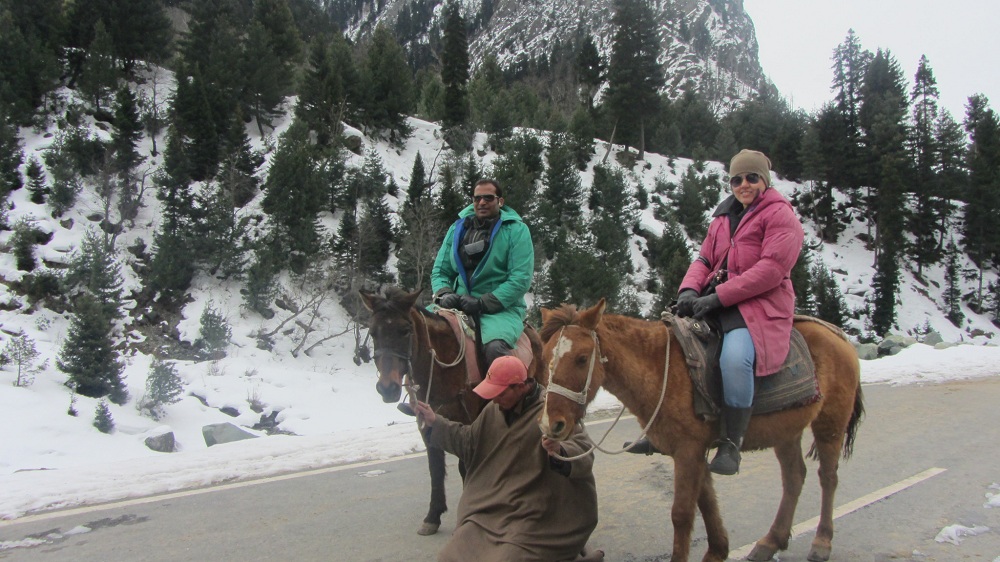 Our Recommendation
Take a short ride of around 30-45 minutes and decide how you should sit. This experience will definitely come handy when taking the long ride.
Footwear with good rubber sole prevents from slipping. Most trekking routes are wet and slippery. Walk cautiously to avoid ankle twisting. Most journeys involving Pony rides can also be covered on foot, and both journeys take the same amount of time.
On long journeys, get down regularly and stretch your body a lot. Lie down and rest for a few minutes before riding again will help. Don't ruin your holiday by asking the pony-owner to rush through.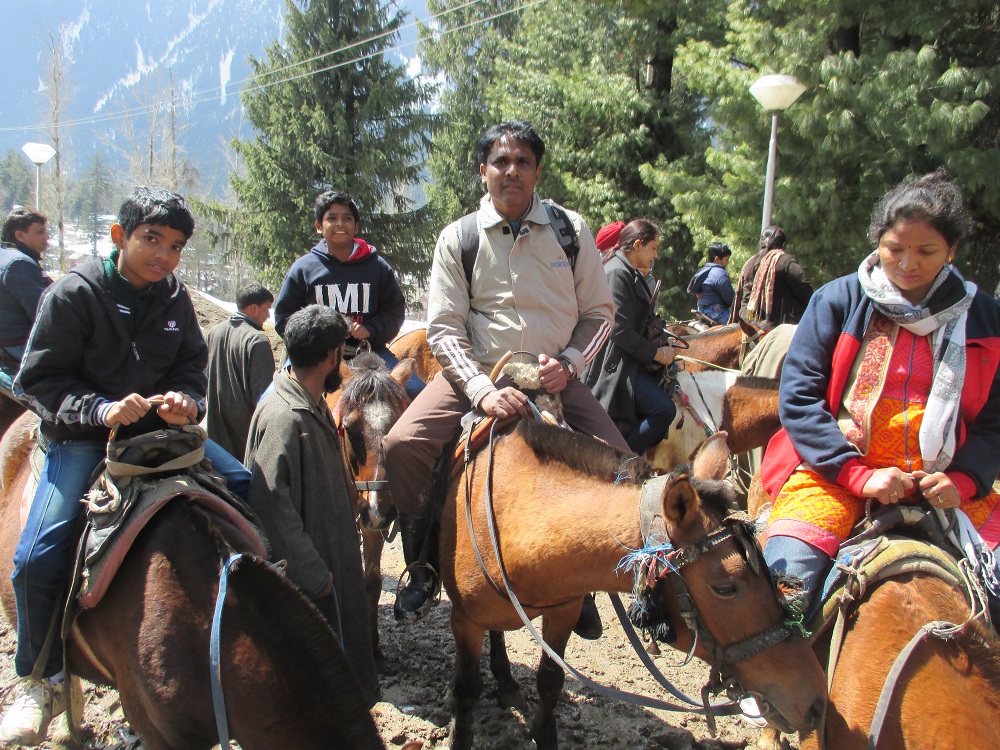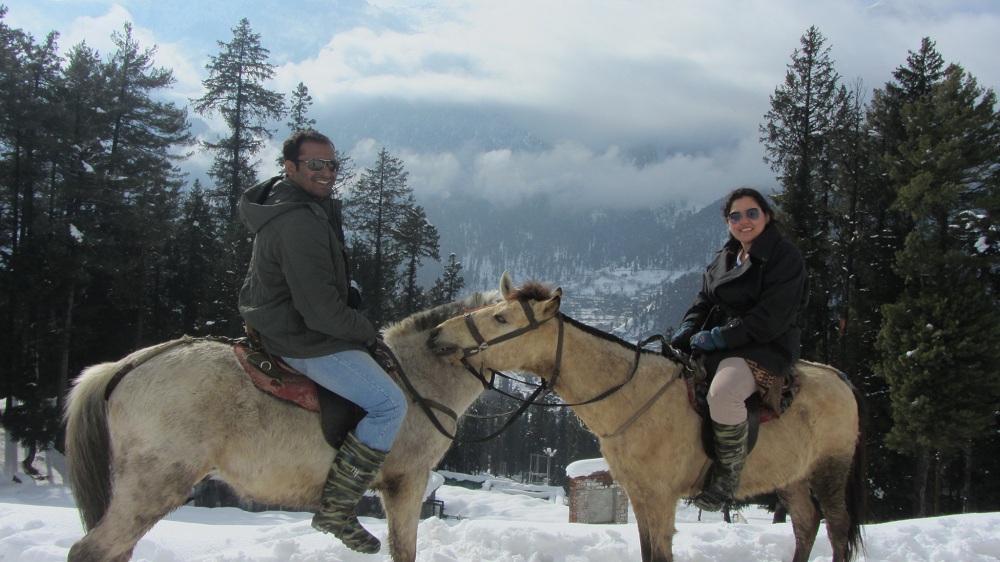 Tips
The Pony owners are interested in your money so they cough up the distances. Many a time they gesture as if the destination is way long, whereas it is just a few km away.
If a Pony borders a cliff, do not panic. Even the poor creature loves its life and will carry you safely.
Know how to pat and love a Pony and pat once or twice before climbing. Animals are sensitive and sometimes even respond positively.
If possible, carry some Jaggery & Chana (Roasted Bengal gram) for the Pony. These animals are fed poorly and … you know what!
Activities in Jammu & Kashmir
THINGS TO DO