+91 9716108811
Things to Do in Patnitop
Top 5 Things to Do/Activities in Patnitop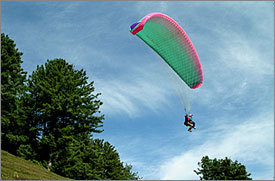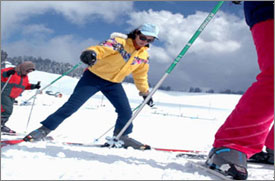 Golfing in 9 holes golf course of Sanasar, 19 km away from Patnitop.
Trekking in various trekking circuits such as Patnitop-Gourikund, Sundarani- Jungal Gali-Jasarkote-Sanasar, Patnitop-Sanasar, Kud-Sanasar, Sudmahadev, Mantali, Jammu-Katra-Vaishno Deviji, Latti-Dhuna.
Paragliding in Sanasar (Take off)-Kud (Landing), Natha Top (Take off)-Kud (landing). The months of May-June and September months are best for Paragliding.
Skiing in Madhatop (5 km from Patnitop on Sanasar Road) during winter months (Mid-December to Mid-February).
Rock Climbing in Kud, Patnitop – Sanasar –Sankhpal region. The period of April to November is best for rock climbing.
Picnic in Sanasar, Madhatop, Kud.
Patnitop Tour Packages
More About Patnitop
THINGS TO DO