Standing tall at an altitude of 8,700 feet and located at the heart of the world famous ski resort, it was started in 1911 by the British. At 7,505 yards it is the country's largest and boasts of at least 16 varieties of wild flowers which bloom between April and September.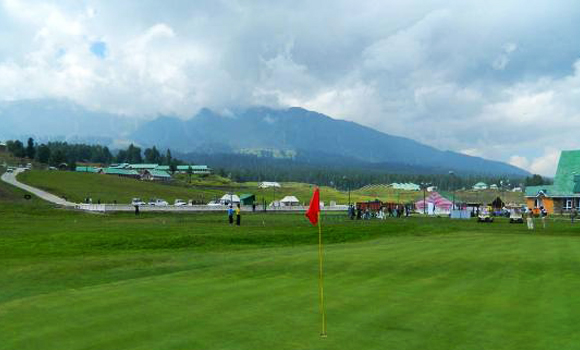 This Golf Course is like nothing anyone has seen or imagined before. Its layout is totally different from most golf courses, the land slopes and inclines are just out of this world. It remains covered by snow from December to April and easily playable for the rest of the months.
Spread over 52 sprawling acres of lush land adjoining the Maulana Azad Road, this golf club has all the luxuries that make playing golf a memorable experience. This professional 18 hole course has seen many tournaments providing much publicity for itself.
For newcomers it has a large practice green at the clubhouse. A golf academy with 3 learning holes is also a part of this welcome strategy.