Erstwhile royal palace Amar Mahal Museum and Library is situated on the premises of heritage hotel Hari Niwas. Set on the bank of rippling River Tawi, this imposing structure stands tall and evokes the glory of Dogra Kingdom. The former Palace has been now converted into museum and library. The museum hall forms the major part of the building of Amar Mahal. With a collection of more than 25000 books, rare art collections, paintings and historical artifacts, Amar Mahal is a wonder place for art lovers, scholars, historians and etc.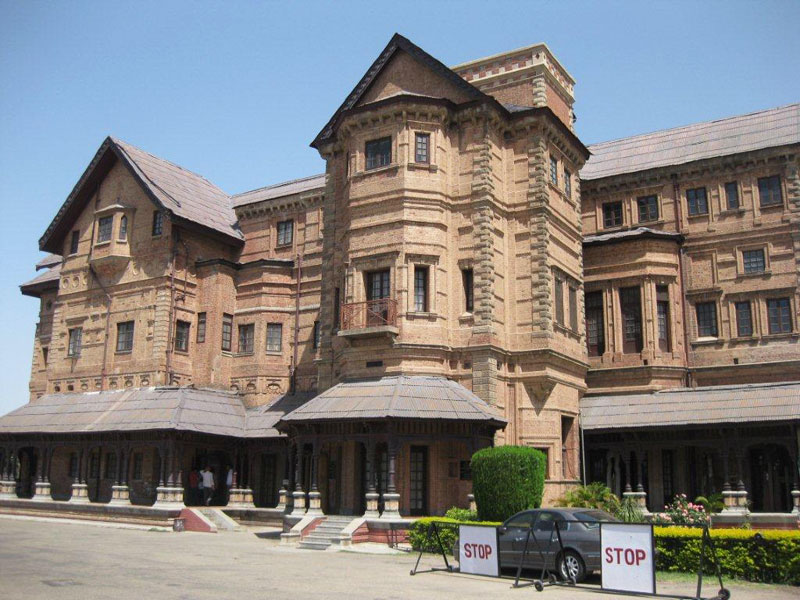 Being a prime attraction of the museum, the golden throne weighting 120 kg draws the attention of the tourists at large. The walls of the durbar hall are beautifully decorated with Pahari miniature, Kangra and Basohli miniature paintings, which are rare sights to behold.
The library section houses rare collection of books ranging from religion, fiction and philosophy to political science. The most of 25000 books were collected by Dr. Karan Singh over the last 50 years. Some of rare volumes were taken from the library of Raja Amar Singh.
One of the key attractions of Amar Mahal is the royal suit of Maharani Tara Devi (wife of Maharaja Hari Singh). In her later period of life, she was used to stay in this royal palace. Visitors show their keen interest to see the room, its furniture and personal items of the Maharani. All the articles are preserved in the same way as it was when the Maharani resided there.
Map
Museums – J & K