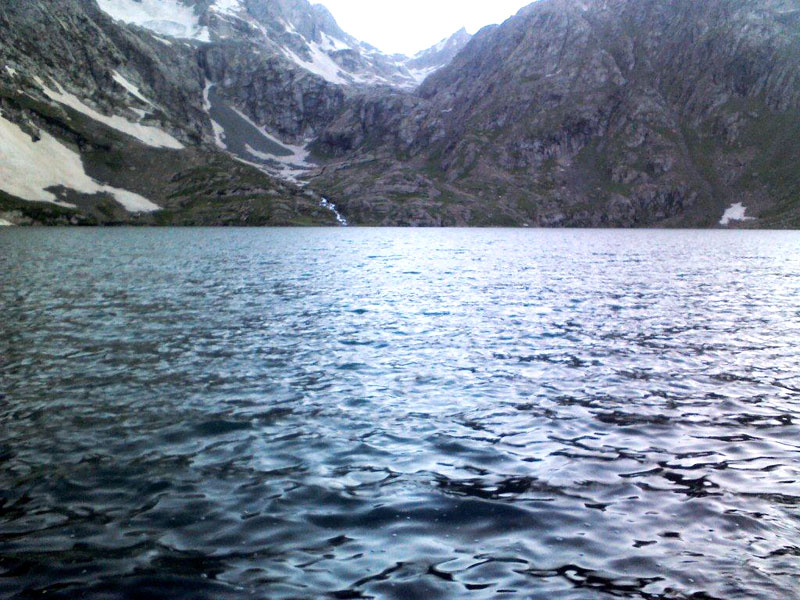 Vishansar Lake is located just 18 km away from Sonamarg and 3,710 meters height. It is 1 km long and around half km wide. Its name in Kashmiri dialect means "the Lake of Lord Vishnu" and really looks very divine, especially if viewed from the nearby peaks. This lake is fed by the nearby Krishnasar Lake and other glaciers.
The lush green meadows, dark green trees and snowcapped mountains provide the perfect backdrop.
Nature lovers and avid photographers simply love the breathtaking beauty and ample opportunities for clicking their way around. The meadows are best to play on, stroll or just to lazy around for hours together.
Trekkers merrily take up the challenge from Sonamarg and come here often. The best time to visit Vishansar Lake is from the month of April to June.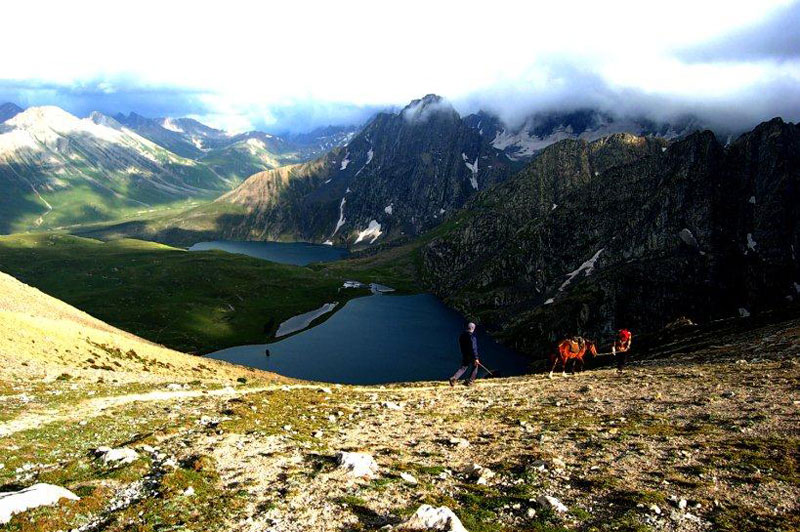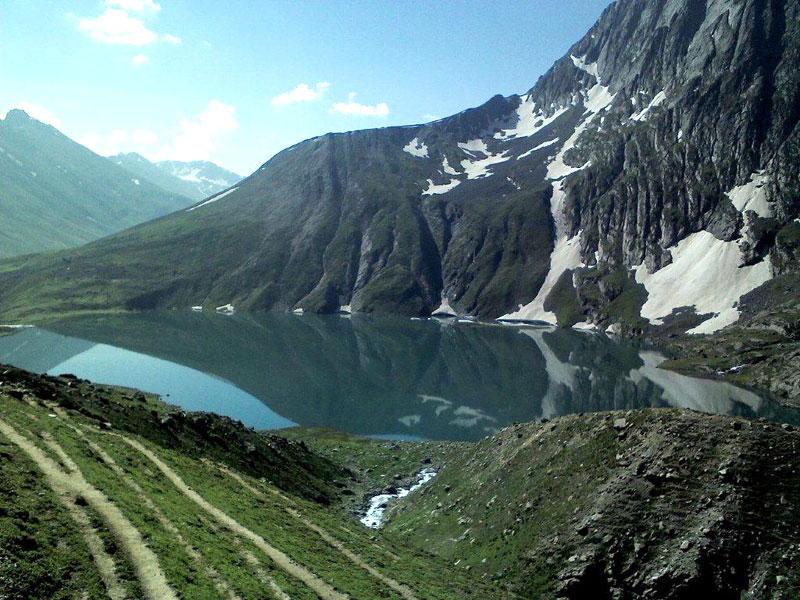 Map
Other Lakes in Jammu & Kashmir
More About Sonamarg