Located just 21 km from Sonamarg and sitting at a height of 3,801 m, Krishansar is one of the most beautiful lakes in Kashmir Valley. Surrounded by dense forest and snowcapped mountains, the reflections make it an astonishing site.
Besides its beauty, Krishansar is also famous for its huge cache of trout fish, especially the brown variety. The other widely found fish is salmonid. Amateur anglers also visit here often but get so engrossed in the beauty they often forget about their fishing rods. The State Administration ensures the lake has ample fishes for everyone and prevents rampant fishing, a great initiative.
During winter season this lake freezes yet the contrasting blue white combo of water and ice makes for an amazing site. June to September is the recommended period when the weather is invitingly cool and pleasant.
The easy charge of Rs 200 per hour allows enthusiasts to try their hands at fishing.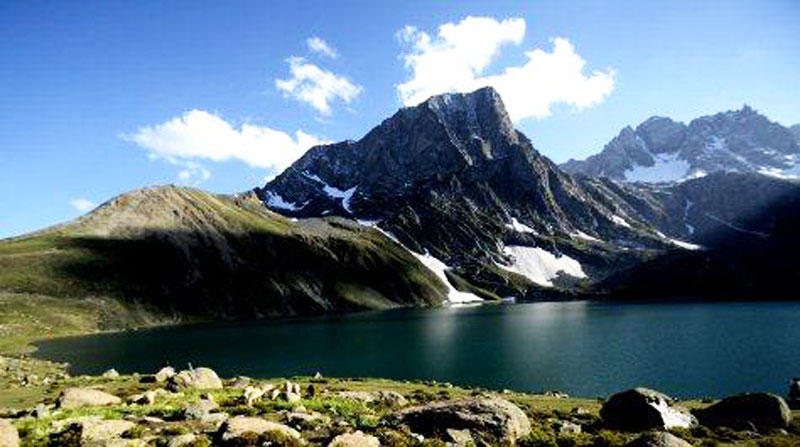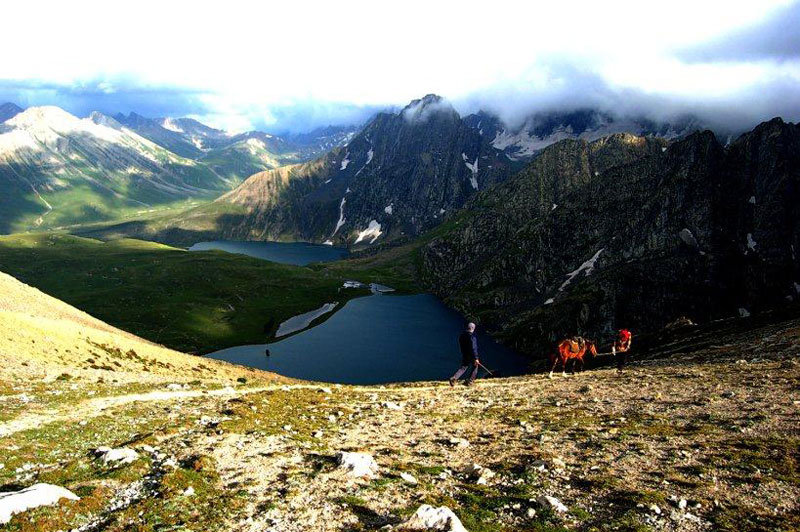 Map
Other Lakes in Jammu & Kashmir
More About Sonamarg